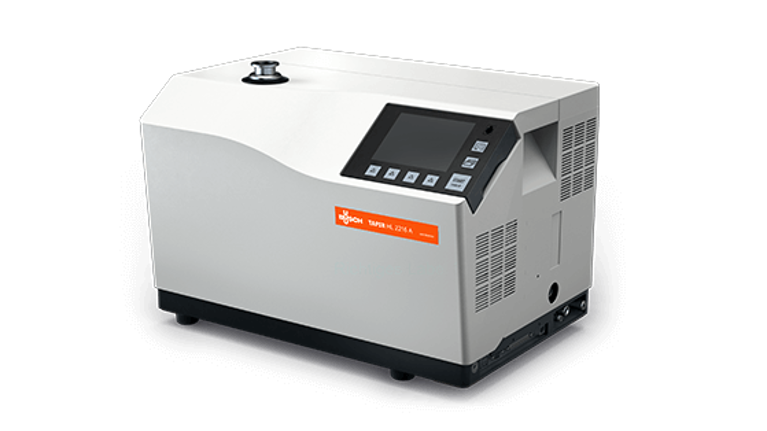 Leaks in vacuum systems can cause considerable damage in sensitive industrial processes. Vacuum pumps may fail or require more frequent service. The output quality can suffer, and losses in energy efficiency can occur. As a result, energy costs and overall operating costs increase drastically.

Our TAPIR leak detectors have been specially designed to avoid all these problems. They can locate and quantify leaks precisely. Thus, improving the output quality, efficiency and reliability of the entire process. In almost every industry, from automotive to oil and gas.

There are different ways to detect leakage with our TAPIR. The so-called spray test, that is suitable for components under vacuum. And the sniffing leak detection for components under pressure. The means of detection is the tracer gas helium or hydrogen.

Both test methods are easy to perform and deliver accurate results, making TAPIR the perfect complement for your vacuum process.
Operating principle
Spray test (components under vacuum)
The so-called spray test is the ideal test method for components under vacuum. This measurement principle has the highest sensitivity of all available methods. Helium or hydrogen is sprayed onto the outer surface of the test object. In case of a leakage, the incoming molecules are drawn in by the integrated turbomolecular vacuum pump of TAPIR together with its backing pump. They finally end up inside an analyzer cell. This cell detects the tracer gas atoms.
Sniffing leak detection (components under pressure)
The sniffing leak detection is the perfect method for components under pressure. A test object is pressurized with helium or hydrogen. A sniffer probe, which is connected to our TAPIR, is then slowly and systematically guided over the object. In the event of a leak, escaping tracer gas atoms are detected. And the leak can be localized precisely.
Leak Testing Specialists Inc. makes ideal use of Busch TAPIR 1102 Helium Leak Detector for Nuclear Power Plant service industry, but also Aerospace and other specialized markets. TAPIR 1102 compact design, universal power supply, reliability and ease of operation make this an ideal service tool for the global market.
TAPIR HL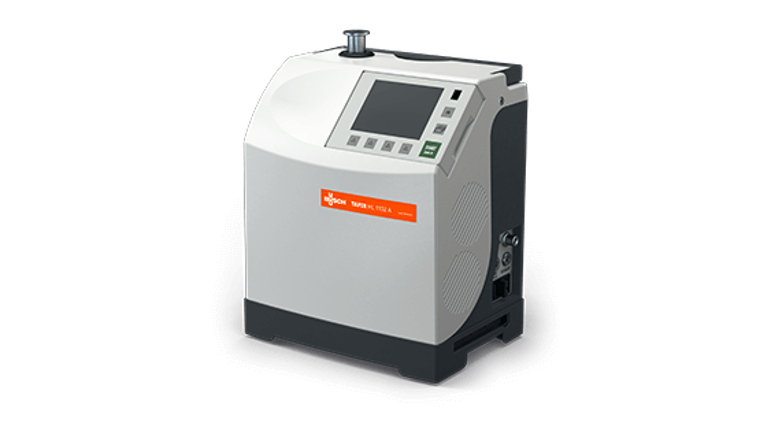 The powerful detection devices for all applications
Accurate measurement results
Ultra-fast response time
Short start-up times
Detachable control panel
High definition color display with touchscreen
Intuitive menu navigation
Customizable parameter settings
Integrated SD memory card
Video: How TAPIR HL leak detectors work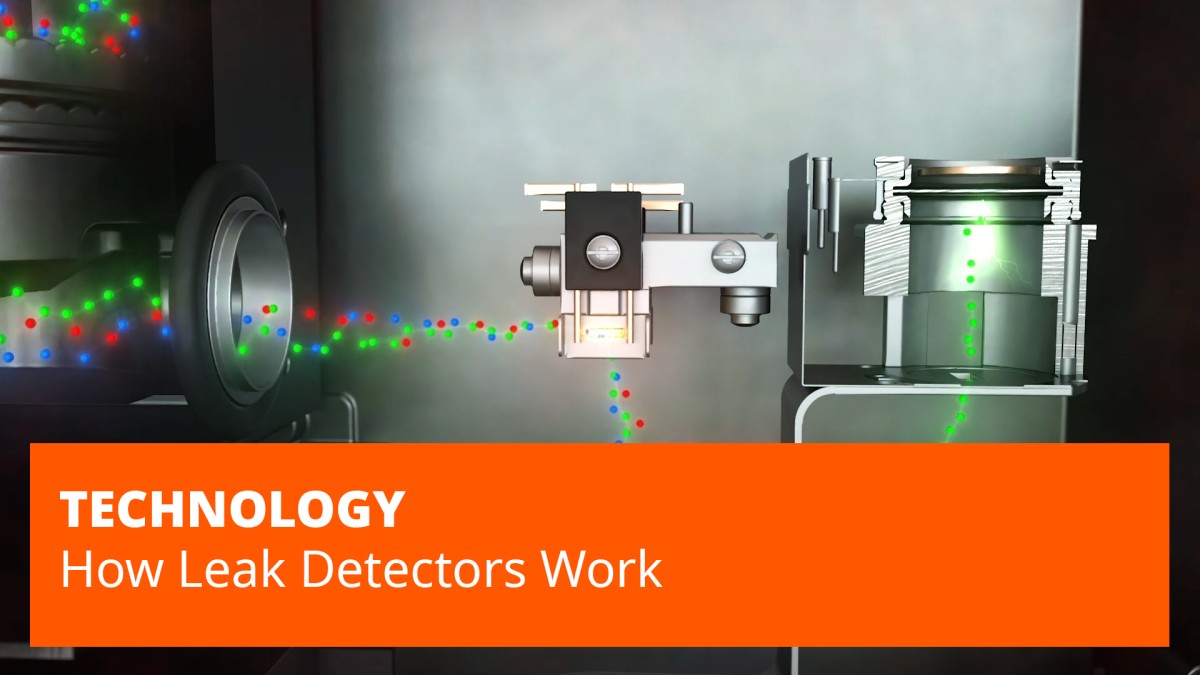 Benefits of the TAPIR HL series
TAPIR HL are the new leak detectors from Busch. All models have been specially designed for spray and sniffing leak detection in almost all applications. These leak detectors are characterized by their fast response time, short start-up times and accurate measurement results.

TAPIR HL are available in two different versions. In a small, ultra-lightweight portable version with an integrated dry diaphragm vacuum pump. This version is the perfect device for service technicians. It can be operated at any orientation making it the ideal choice for sniffing around large equipment and pipelines.

The multipurpose version includes a high capacity oil-lubricated rotary vane vacuum pump for extremely fast pump-down times. Thanks to its high pumping speed, this version is characterized by quick responses to the selected tracer gas. This detector can be placed, for example, on a bench top. Another possibility is to integrate it permanently into an automated production line.

Both versions are equipped with a detachable control panel including a high definition color display with touchscreen. Thanks to its incorporated magnets, it can also be fixed on metal supports. In the event of a leakage, TAPIR either shows the leakage rate on the display or gives an acoustic signal.

All relevant data is stored on the integrated SD memory card. The data can easily be downloaded and used for documentation and post-processing of the leak test results. The menu is clearly structured and intuitive for the user. All parameter settings can be customized. This allows the users to see only what is important for their specific processes.
What kind of leak detectors are TAPIR HL?
TAPIR HL are leak detectors which operate with the tracer gases hydrogen or helium. By using the tracer gas, leakages in vacuum systems can be detected, localized and quantified.
What are the benefits of TAPIR HL leak detectors?
TAPIR HL leak detectors are able to detect the tracer gases helium and hydrogen with very high accuracy. From large leaks to the smallest micro-leaks. They improve the energy efficiency of vacuum systems, ensure product quality and increase the safety of end products.
TAPIR HL 1102 A excels in mobility and is the best choice for traveling service technicians. It offers all the features of a powerful leak detector in a compact unit that has half the footprint, weight and size of a conventional leak detector without compromising on performance.
TAPIR HL 2216 A is capable of qualitatively detecting larger leaks even at 100 mbar. Accurate quantification of the leakage rate is possible at pressures below 25 mbar. Therefore, the TAPIR HL 2216 A is able to detect leaks even before conventional leak detectors reach their test mode.
In which applications can TAPIR HL leak detectors be used?
TAPIR HL leak detectors can be used in almost all applications for the leak testing of pipes, valves, tanks, vacuum pumps, etc. For example, in the automotive industry (e.g. airbags, gas tanks, ABS valves), hospitals and healthcare facilities (e.g. pacemaker, catheters, blood filters), vacuum packaging, semiconductor production (e.g. mass flow controllers, integrated circuits, gas lines), aerospace (e.g. engines, antennas, fuel delivery).
What is the difference between the spray test and the sniffing leak detection?
The spray test is suitable for components under vacuum. It offers the highest sensitivity of all available methods. Sniffing leak detection is utilized for components under pressure. It is the perfect choice for precisely localizing leakages.
What are the components of a TAPIR HL leak detector?
TAPIR leak detectors are complex machines build for high demanding applications.
The main components of a leak detector are a primary backing pump, a turbomolecular vacuum pump, a valve block, an analyzer cell, and a display.
In which situations/applications should I use TAPIR HL 1102 A?
The TAPIR HL 1102 A is a unique leak detector, offering the highest detection sensitivity with half of the weight, half of the footprint and half of the size of conventional desktop units. Its portability makes it the best choice for leak detection service and for many applications. Even though it is so compact and small, it is a complete leak detection system with the same level of sensitivity as larger models.
Transport boxes are available as accessories so that TAPIR HL 1102 A can be easily transported and shipped.
In which situations/applications should I use TAPIR HL 2216 A?
TAPIR HL 2216 A can be used for leak detection in various applications. Starting from industrial leak detection up to the integration into a production line. They are the only leak detectors in their class offering qualitative leak detection starting at 100 hPa (mbar) before reaching test mode (25 mbar) for quantitative leak detection. In sniffing leak detection mode, they offer the highest sensitivity with 5*10-9 mbar l/s.
What is the difference between qualitative and quantitative leak detection?
Qualitative leak detection initially only determines whether or not there is a large leak in the system under investigation. This is already possible from an inlet pressure of 100 mbar with the Busch TAPIR HL 2216 A. As the inlet pressure decreases, typically at 25 mbar, leak detectors are able not only to detect leaks but also to quantify them. This means that the size of a leak can be accurately determined based on the leakage rate.
Can I record the measurement data?
Yes! The removable SD card allows the recording of measuring data. In addition, parameter settings can be saved. In addition to using the leak detector independently of auxiliary equipment, it can also be connected to a computer or other production equipment thanks to the available communication interfaces.
What kind of material is used for the filaments within the analyzer cell?
Dual long-life yttrium-coated iridium filaments with multi-channel plate electron multiplier are used for extended performance.
Which modes do the TAPIR HL 1102 A and the TAPIR HL 2216 A offer?
Both Busch TAPIR leak detectors offer three different test modes: gross, normal and high sensitivity. These modes are selected automatically. Depending on the inlet pressure detected by a Pirani pressure sensor, different valves in the valve block are automatically actuated. This causes different valves to open so that the tracer gas enters the turbomolecular vacuum pump at different positions. Depending on where the gas enters the turbomolecular vacuum pump, the sensitivity is increased. The gross mode in TAPIR HL 1102 A starts at 15 mbar, whereas the gross mode in TAPIR HL 2216 A starts at 25 mbar. Furthermore, the TAPIR HL 2216 A offers an additional mode, called massive mode. This enables qualitative leak detection starting at 100 mbar, before the normal test modes are reached.
What accessories are recommended?
The two main accessories are the helium spray gun as well as the sniffing probe. Both are essential for the respective test method, spray test or sniffing leak detection. Transport trolleys and the transport box are recommended for an increased mobility and for protecting the TAPIR HL leak detectors during transport. Inlet filters are needed to protect the high-end vacuum system inside the leak detector from damages caused by dust particles.