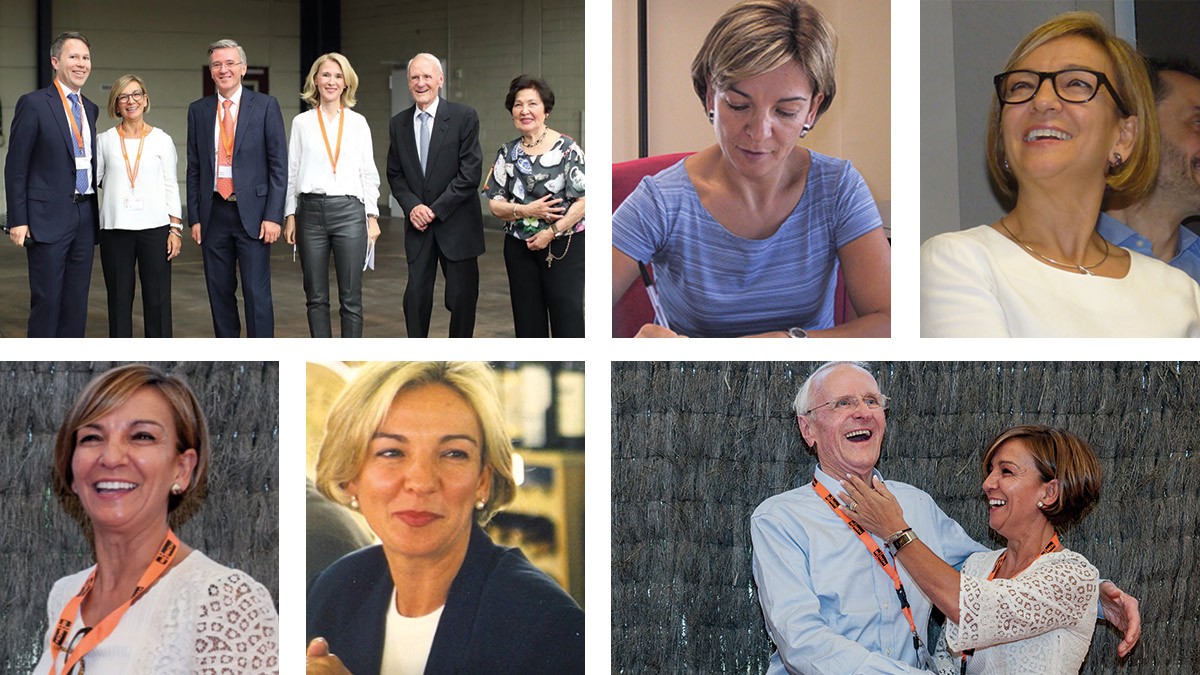 Pepi Benito Retired on 40th Anniversary of Busch Spain
The mood was exuberant as Busch Spain celebrated its 40th birthday. But mixed in with the cheerfulness was also melancholy. Because on this day it was all about Pepi Benito, who was saying goodbye after working for more than 50 years for Busch Vacuum Solutions.
Ayla Busch, who had traveled to Spain especially for the farewell and anniversary celebration, emphasized:
Pepi Benito has worked with us for over 50 years. We have become friends and we will miss her greatly. Year on year, she has brought Busch Spain and its team to fantastic results. We thank her and wish her all the best for her retirement.
Dr Karl, Ayhan, Sami and Kaya Busch, as well as other general managers, participated in the celebration via videoconference. Many had sent videos with personal farewells, often in Spanish. An emotional video review, compiled from photos of the last 40 years, showed Pepi Benito with her colleagues at manager meetings and together with the Busch family. A thank-you video from our Spanish colleagues with best wishes for their boss also stirred emotions amongst the attendees.
Pepi Benito thanked the Busch family for always trusting and supporting her. About her feelings on leaving, she said in her speech:
I am starting a new life. On the one hand, I am happy to have more time for my family. On the other hand, I am sad because I am losing an important part of my life. I have worked for Busch all my professional life. I have many friends at Busch, and that is very important. I will continue to keep in touch with them.
Pepi Benito at her speech. Source: Busch Spain.
Pepi Benito's career at Busch began as a student. At that time, she worked for a company that distributed Busch products in Spain. In 1980, Pepi Benito took over the representation of Busch herself. When Busch Spain was founded in 1982, she first worked as deputy general manager, later becoming general manager. She developed Busch Spain and Busch Portugal to their present size.
Ramiro Travé, who is taking over the general manager position, said:
Pepi Benito has elevated the job of general manager to a higher level.
Ramiro Travé has been with Busch Spain since 1994, first as a sales representative and later as head of sales.
The team of Busch Spain with Pepi Benito, Ayla Busch and Ramiro Travé. Source: Busch Spain.