Five Crucial Questions to Ask a Vacuum Pump Service Provider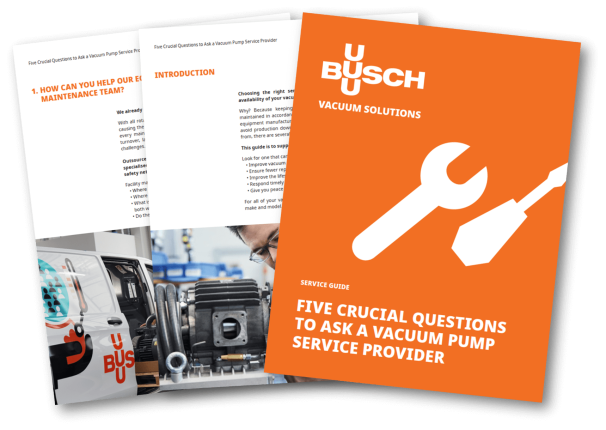 Download the Service Guide
Choosing the right service provider is crucial for ensuring the availability of your vacuum and overpressure equipment. And with many service options to choose from, there are several factors to consider.

Which is best for you?
Find out the crucial questions you should ask before choosing a vacuum pump service provider.

Why is this important?
With current labour and supply chain constraints, get the support you need to maintain your equipment uptime and efficiency.