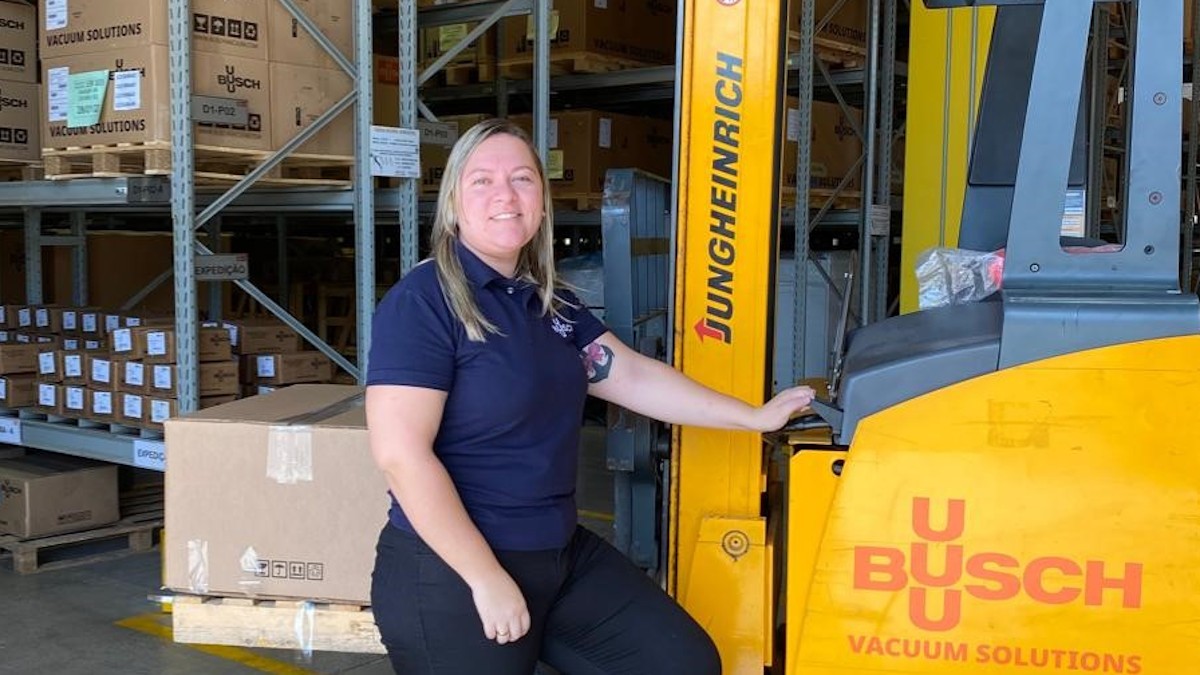 Female Forklift Operator
More than a man's profession
Adriane Souza works as a forklift operator at Busch Brazil, a classic male profession. But seeing a woman in the job is completely natural to the colleagues in Brazil.
My name is Adriane Souza. Since 2022, I work as a forklift operator at Busch Brazil. A woman is rather rare in this profession. That's why in the first few days here at Busch, people looked at me with an expression like "Wow, she knows how to operate a forklift!" Today, it's more normal, I remain unnoticed. Once you get used to the machine and trust it, a forklift is easy to operate. I just try to stay calm and cool. That always works.
I like my work at Busch very much. We colleagues support each other, the atmosphere is great, and the mood is relaxed. I am the only woman among men, and my colleagues always treat me with respect. I would like to tell women who want to work in male-dominated professions that we can do whatever we want. It's not our gender, but our experience, our knowledge, our qualifications that set us apart from other competitors on the job market.