Spare Parts and Accessories
Optimum performance and reliability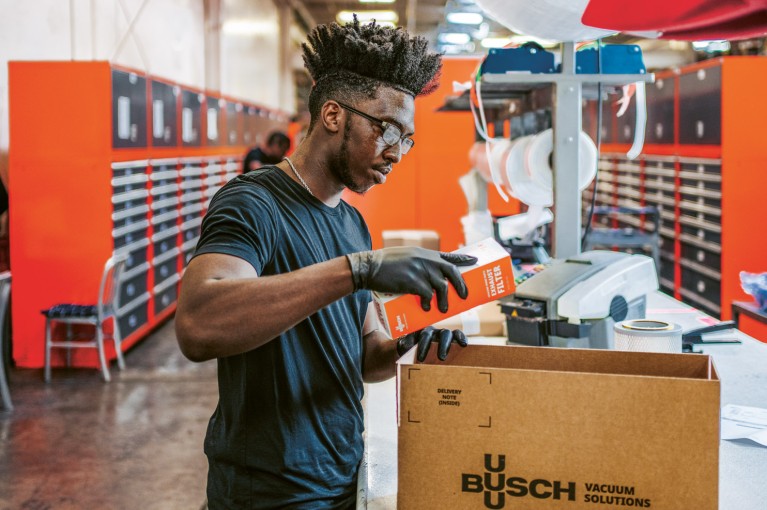 Quality matters, especially in terms of accessories and spare parts. Only Busch Genuine Spare Parts and Accessories guarantee the optimum performance, operational security and warranty of your vacuum pumps, blowers and compressors.

We offer a wide range of Genuine Spare Parts and Accessories for vacuum pumps, systems, blowers and compressors for your own peace of mind. From air and oil filters to lubricants and oils as well as service kits, we are able to supply genuine accessories and spare parts for almost every possible requirement. Take advantage of our expertise, we will support you in selecting the right part.
Our well-organized spare parts depots provide our customers with Busch Genuine Spare Parts, and third party original spare parts if required. We also stock all types of vacuum pump oils and other maintenance materials. All parts ordered are ready for dispatch within a day, and can be delivered anywhere in the world.

Busch Genuine Accessories are individually adapted to match each particular product and increase its performance. They are an easy, useful and cost-effective solution and are available for a wide range of Busch vacuum pumps, blowers and compressors. Busch Genuine Accessories include filtration technology, gauges, connections, valves, silencers, control units, gas-ballast valves, alternative cover plates and many more to ensure optimum performance.