Your career at Busch
Shape the vacuum world of the future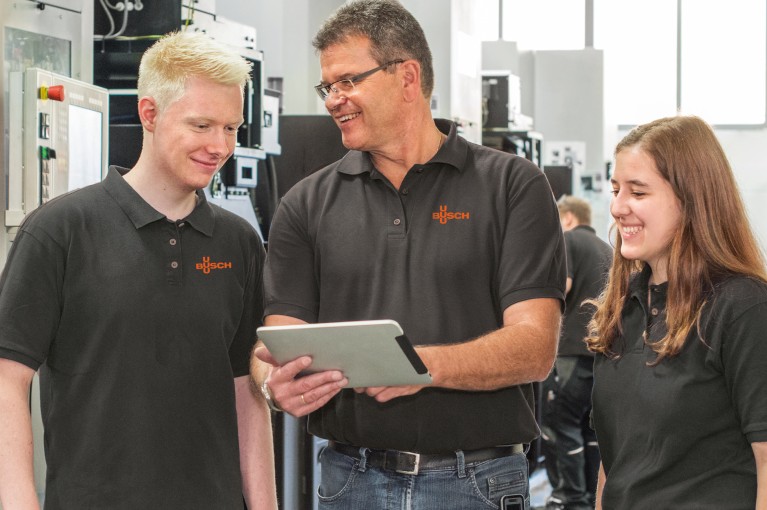 As diverse and boundless as the world of vacuum is, so are the jobs and tasks at Busch. From machinist to manager, from mechanical engineering to marketing, from Maulburg to Montreal. We welcome all talents, regardless of education, age, gender or nationality. Worldwide.
Busch Vacuum Fights Pathogens

Viruses and multi-resistant bacteria are a constant threat to humankind. Vacuum helps to remove and neutralize them. Even the most dangerous ones. For example, with plasma sterilization under vacuum.

Busch Vacuum Drives Innovation

The digitalization of our daily life requires powerful devices. Our vacuum pumps are used to produce highly efficient microchips. For wafers and processors. In smartphones, tablets and self-driving vehicles.

Busch Vacuum Feeds the World

Fighting malnutrition and hunger is one of the biggest challenges of our time. With vacuum, food can be preserved longer and stays fresh and nutritious. We contribute to providing healthier food to more people in the world.
LEADING EDGE VACUUM TECHNOLOGY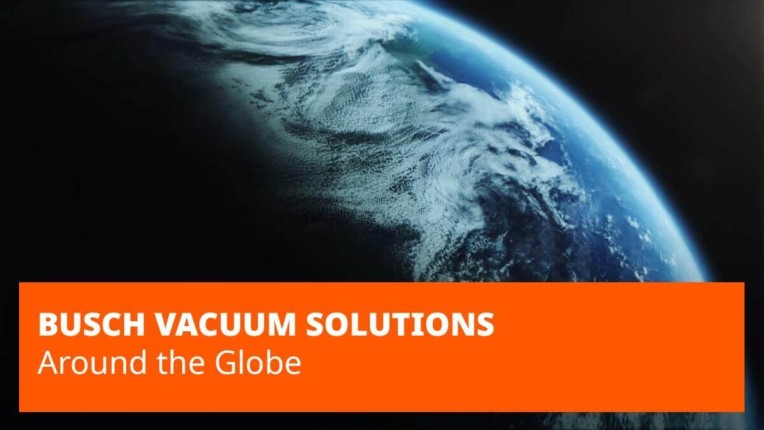 We are one of the largest manufacturers of vacuum pumps, blowers and compressors in the world. And the number 1 for centralized vacuum systems. Our vacuum solutions are present in all areas of daily life. And all sectors of industry. Everywhere in the world.

Why join Busch
One Family. Together.
All employees are part of the global Busch family. And work hand in hand together. With flat hierarchies, open discussions and short decision-making paths. To push us further and make a difference. Every day.
Diversity. Lived.
The diversity of our employees forms the basis of our success. Every colleague counts. And takes over responsibility from the very beginning. We value working in interdisciplinary and multicultural teams. We take care.
Stability. Long-Term.
As an economically stable family business, we offer jobs with long-term perspectives. Independent of the stock market or unsteady investors. This means security and reliability. And the opportunity for personal development.
Teo Cusmina, Product Marketing Manager

"It is exciting and rewarding to know you are part of tomorrow's innovations."

Jasmin & Luca, Apprentices

"In the morning, a call with colleagues in South Korea. In the afternoon, a video conference with a supplier in the US. Everyday life at Busch. Also for us apprentices."

Ivan, Product Management

"If you have a good idea, you can turn it into reality. At Busch nobody sets your limits. Except yourself."
YOUR PERSONAL DEVELOPMENT AT BUSCH
Be different. Be Busch.
Be international.
Expand your horizons. Exchange ideas with colleagues. From your desk to the world.
Be responsible.
Take responsibility. Manage your own projects. From day one.
Be creative.
Try yourself. Find innovative solutions. For the challenges of our time.
Be curious.
Learn new things. Educate yourself further. Challenge yourself. And us. Every day anew.
Be active.
Go for it. Be a doer. Put your ideas into practice.
Be you.
Show who you are. And what you can do. Be the best in your field.
Discover more. About the world of Busch.