Industrial vacuum systems building
Busch is your partner of choice for industrial vacuum systems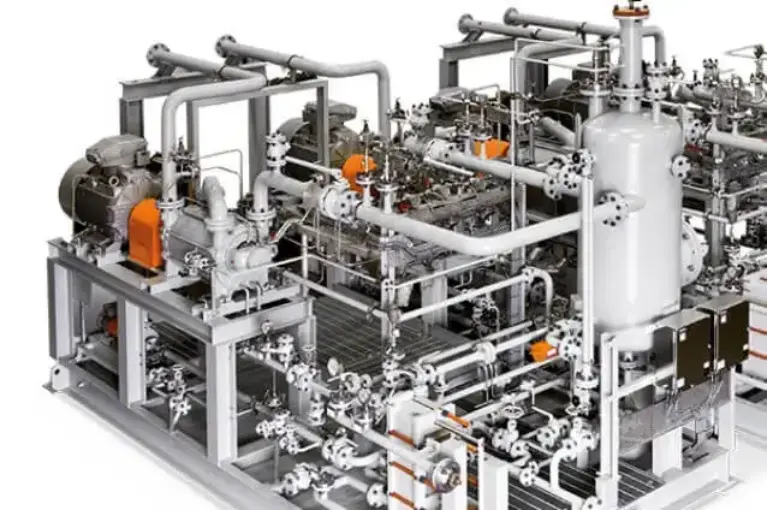 Busch offers vacuum system solutions. This means we are your partners in a process. We don't just ship you a vacuum pump.
We work together on each step to create a fully operational, sustainable, custom-fit system. From initial analysis to design, from installation to top quality service.

No matter your location, no matter your application, whether it is modular or customized. Busch will help you find the solution that is perfect for you and your needs.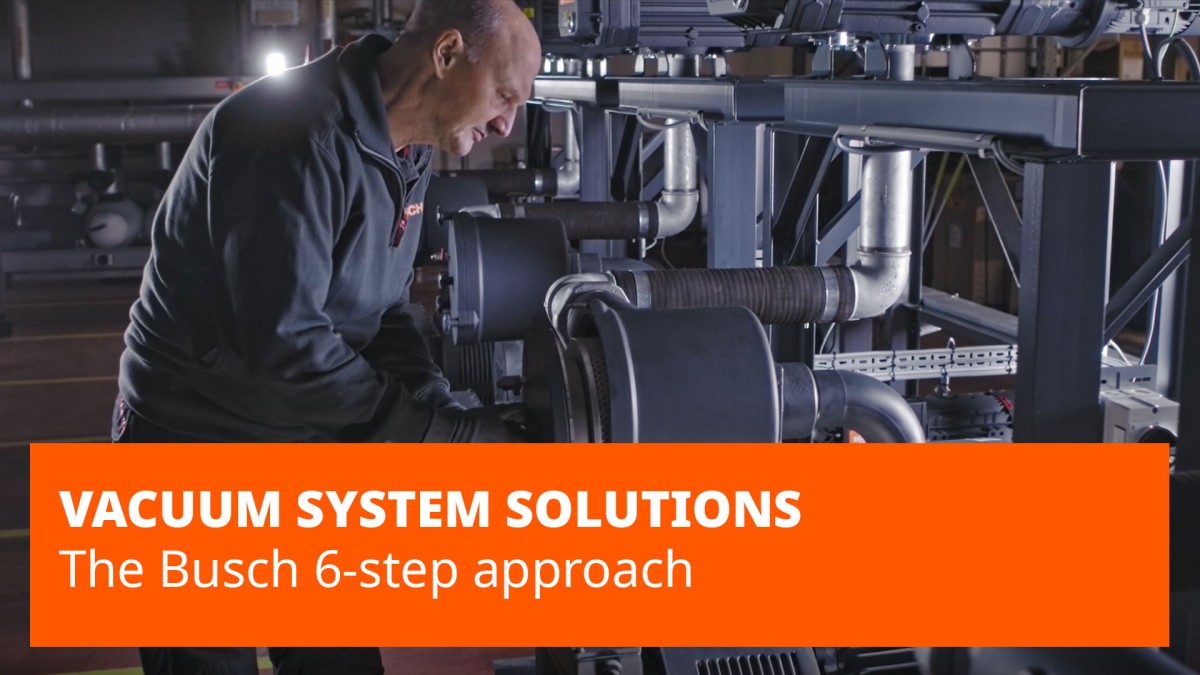 The six steps of busch's tailor-made vacuum solutions
Building a systems solution is always a joint undertaking. Busch and the customer work together to provide the right vacuum solution for your process.

Each solution aims to be compliant with location regulations, reliable, energy saving, sustainable and cost efficient.
CONSULTATION AND ANALYSIS

Design and quote

Realization

Installation and training

Service

Customer satisfaction
1. Consultation and analysis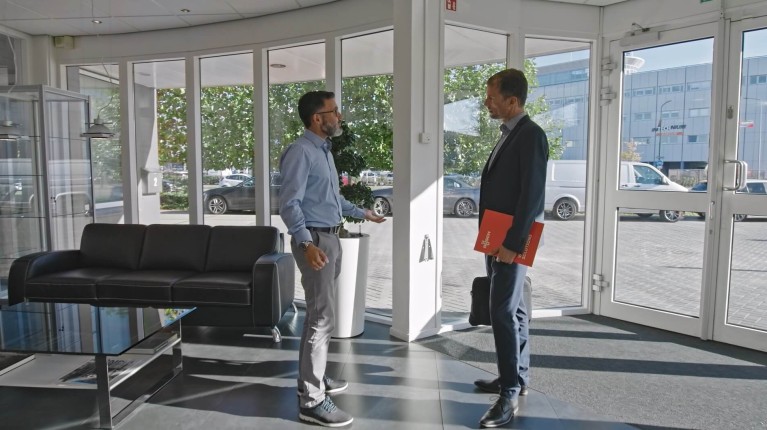 Getting to know you and your requirements
This very important initial step is to examine and understand your business' challenges and expectations.

Your local Busch expert will visit you on-site and together with you will discover the best solution for your individual needs. Based on
questions like: what is the most suitable pump technology? What is the scope of the customized vacuum system?

Ultimately, it is about the vacuum technology that meets your requirements…exactly.
2. Design and quote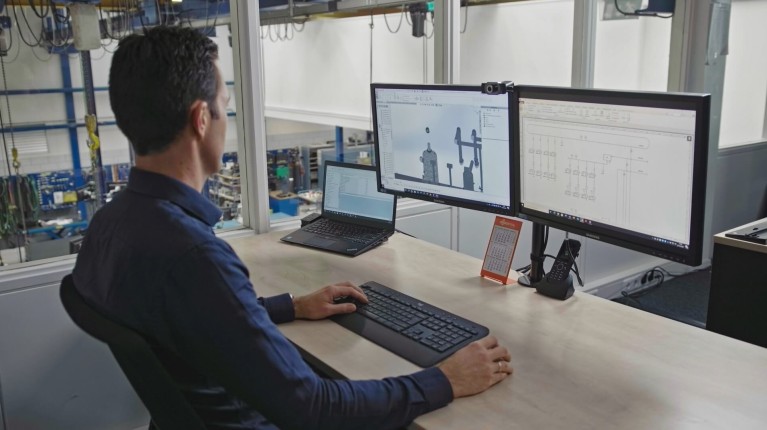 The price of the future
Our local engineers will outline an overall concept in close cooperation with you. This is the framework for designing and building your vacuum system, taking into consideration, among other things, local conditions, compliance, safety, performance and easy operability.

Your Busch expert will then present you with a clear and comprehensive quote for your bespoke vacuum solution system.
3. Realization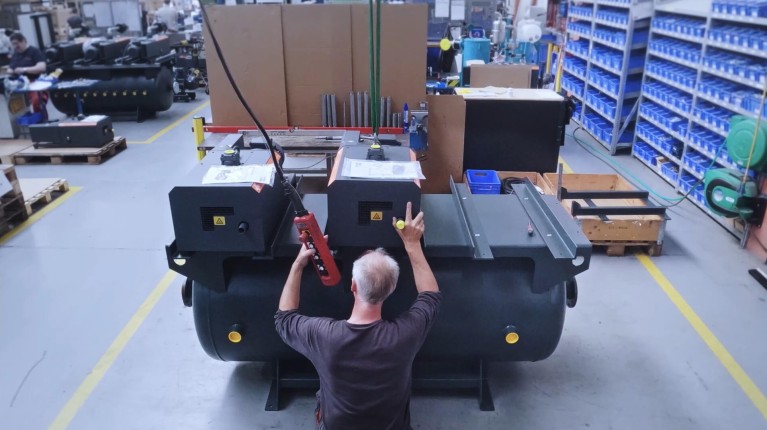 Down to the nuts and bolts
Your vacuum system solution will be built in one of your local systems building centers. With support from our global network of experts.
4. Installation and training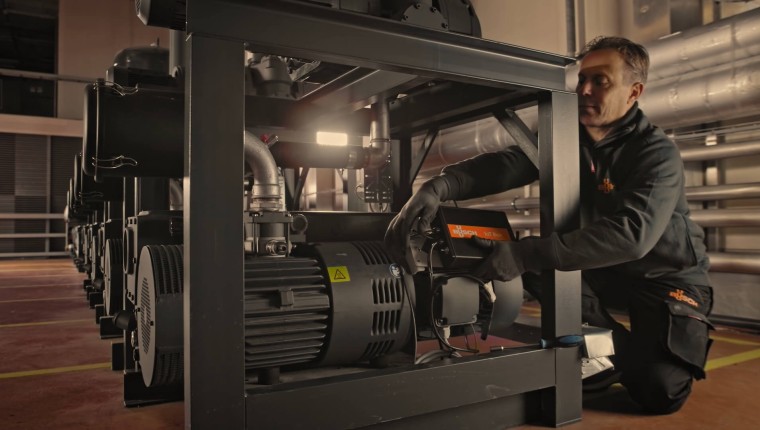 You know what we know
Once that is complete it is time to install your system solution. This means not only delivering it, but also local engineers connecting it to your production process, with the necessary piping and duct work.

Once installed, we will verify leak tightness, proper functionality and compliance. As soon as the system is installed, we will take care of on-site testing and commissioning.

Training is another vital component. Our experts will fully train your staff for safe and reliable operation of your new vacuum system. They will learn how to maintain maximum performance.
5. Service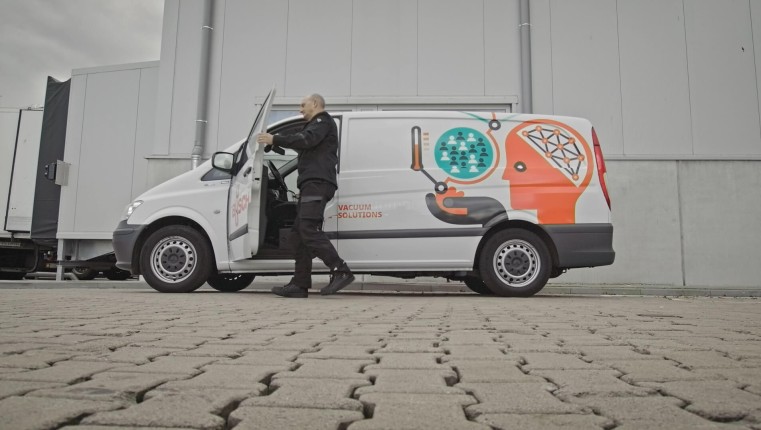 No downtime, no wasted time
Your efficient and reliable vacuum-assisted production process is now fully operational and being run by your trained staff. We make sure things stay that way with top-level Busch service – based on preventive maintenance. This is on site or remotely using our digital services. A help desk is always available to support you with all issues.
Interested in IoT? No worries, we could advise you on
OTTO
, our digital services.
6. Customer satisfaction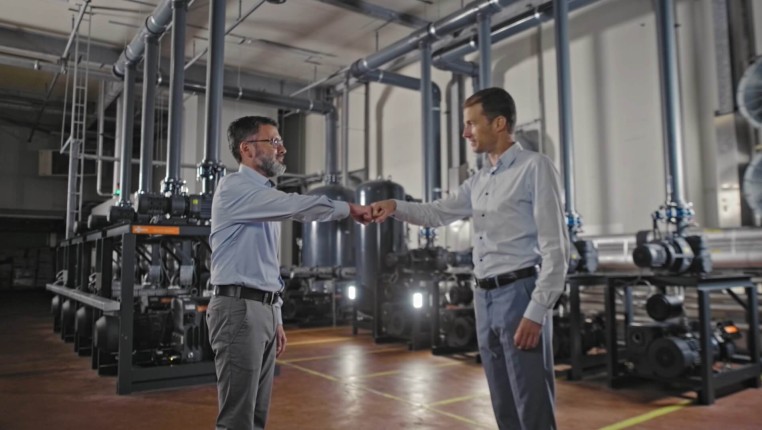 Peace of mind
Peace of mind is priceless. With your fully functioning system in place. With top quality service behind it. You can relax and enjoy the benefits your Busch vacuum solution will bring to your business.

More so with the knowledge that your solution is sustainable and will continue to adapt to future process expectations.
The perfect vacuum system for every market
Industrial vacuum system solutions from Busch are in operation throughout the world in a wide range of applications: from analytics and laboratories, to clay degassing and food packaging, to vapor recovery and metal casting – fully meeting the requirements of our
customers to their complete satisfaction.
Busch is the market leader and industry standard for vacuum packaging. With our energy-efficient solutions, you can improve your packaging process, increase quality and maximize your output. Busch vacuum systems enable shorter evacuation times, higher uptimes and allow the process to run with fewer vacuum pumps.

Central vacuum systems in the packaging industry
A central vacuum supply offers the potential to reduce operating costs and to increase energy efficiency. Busch offers turnkey solutions tailored to individual process requirements. Including pipework and control installation, together with start-up service and training for the operating team.
Chemical and pharmaceutical industries
Discover our dedicated systems for the chemical industry:

APOVAC Systems


Busch also offers customized vacuum system solutions for various applications in the chemical and pharmaceutical market:


Extrusion is a common process in the plastics industry to melt, mix and homogenize plastics.

Busch vacuum systems are the leading systems for the demanding process of plastics degassing.
Vacuum deaeration is a commonly employed method in the oil and gas industry today. Packed towers are continuously evacuated with vacuum systems. Thus, extracting oxygen and other gases.

In order to produce petrol, diesel, aviation fuel or heating oil, crude oil must be broken down into its components. The crude oil distillation process takes place in oil refineries by means of distillation. As crude oil contains heavier and lighter hydrocarbons with different boiling points, two distillation processes are necessary.

Busch vacuum and overpressure systems play an important role throughout the entire process chains.
Vacuum degassing has become a crucial process in modern steel production. For example, it is the only way to manufacture certain grades of highly stressable steel alloys. Used in the automotive, aerospace and railway sector.

Busch vacuum systems help to improve properties such as resistance and durability.
Busch vacuum systems form the core of various sewage systems.
Electric power generation
Lamination under vacuum is an essential process step in the creation of solar panels. To protect solar modules from stress and weather, the cells are enclosed between glass panes or foils. The laminating process, also called encapsulation, takes place under vacuum.

Busch vacuum systems are used to increase efficiency in power plants.
Hospital and healthcare facilities
Vacuum is required in healthcare facilities to provide proper suction during procedures and care. Busch medical vacuum systems reliably provide constant vacuum for hospitals, dental clinics or laboratories.
Central Vacuum Systems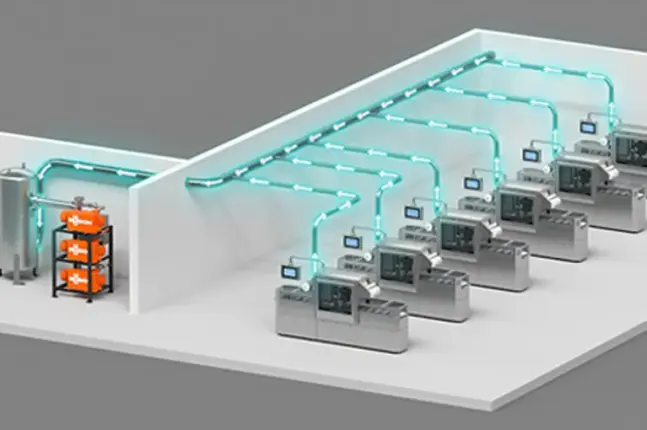 Systems building case studies