RANGU
Diffusion vacuum pumps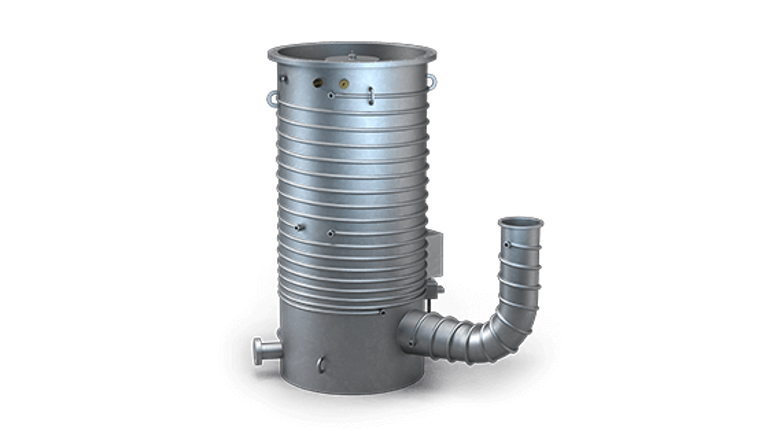 RANGU are a series of diffusion vacuum pumps. They have been specially designed for industrial high vacuum applications. These include glass coating units, vacuum furnaces, metal coatings, physical vapor deposition (PVD), surface treatments or thin film coating.

RANGU diffusion vacuum pumps work according to the proven vapor steam principle. And are characterized by their outstanding reliability even under harsh conditions.
Operating principle
The basic component of RANGU diffusion vacuum pumps is a cylindrical pump unit with a heatable bottom. Oil is used as a fluid and is heated up. The vapor from this oil rises into the nozzle system. It then passes through several vapor steam stages and out of this system under high pressure.
The molecules in the process gas are caught by these vapor steams and carried downwards, towards the outlet of the backing pump. The oil vapor condenses on the inner surface of the water-cooled pump unit and is directed back to the bottom.
RANGU DF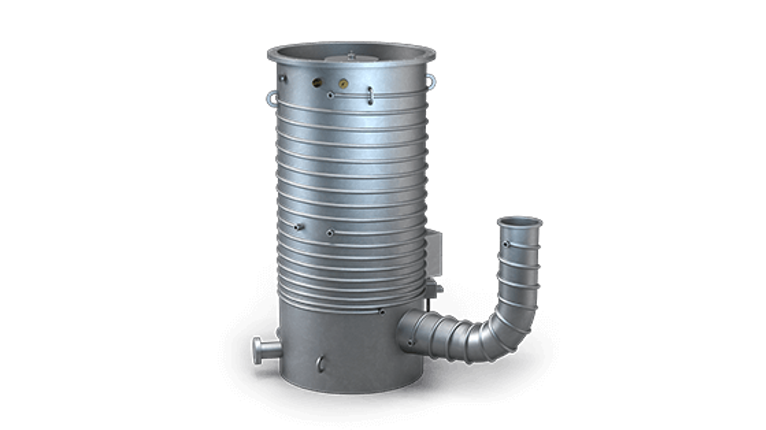 The robust and reliable high vacuum generators
Highest pumping speed and gas flow rates
Operationally reliable
Long service life
Nearly maintenance-free
Benefits of the RANGU DF series
RANGU DF diffusion vacuum pumps are the perfect solution for high vacuum applications. They are ideal for processes which require high pumping speeds and gas flow rates.

These vacuum pumps are characterized by their consistently high performance and reliable operation. Even under harsh operating conditions that would destroy other vacuum pumps. They function with a high degree of efficiency and require almost no maintenance.

RANGU diffusion vacuum pumps can be operated with an inlet pressure from 10-3 hPa (mbar). To generate the forevacuum, we recommend a R5 rotary vane vacuum pump or a COBRA screw vacuum pump, each with a vacuum booster.