Remanufacturing Service
Complete overhaul of broken vacuum pumps, blowers and compressors. Restored to as-new working order. With 12 months warranty.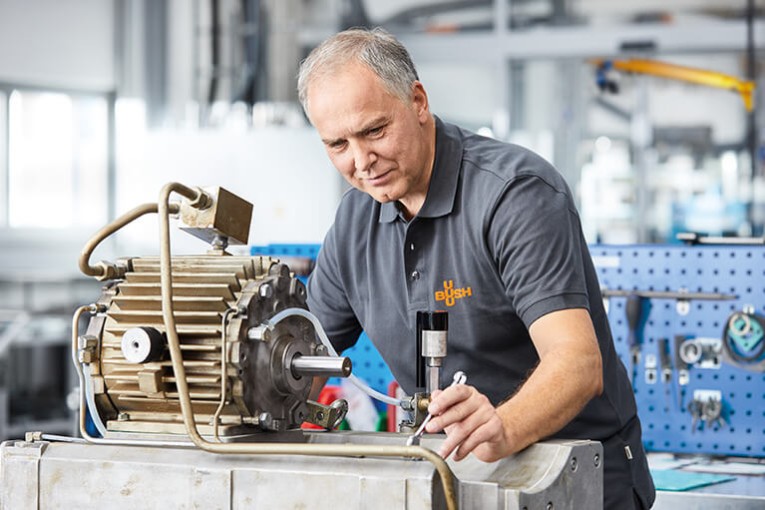 Our remanufacturing service helps when your vacuum or overpressure equipment needs help. Regardless of condition, age, model or brand. We bring your vacuum pump, blower or compressor back to life.

Completely disassembled, each part inspected, cleaned and replaced, if necessary. Reassembled, calibrated, repainted. After extensive testing, your vacuum pump, blower or compressor will be returned to you. Like new.

It comes back with a twelve-month warranty. Which can be extended, if necessary. And if you wish, we can also reinstall your equipment. Everything for your process.
What you get
Complete overhaul
Full dismantling and inspection of all parts
Decontamination possible in our dedicated service centers
Calibration and testing in accordance with the defined standards
Restoration to as-new condition
Seamless processes
Stock of rental equipment for interim coverage
Remanufactured equipment in exchange
Rapid and thorough overhaul
Overhaul of products from many manufacturers
High Busch standards
12 months Busch warranty on all repairs with extension on request
Genuine spare parts and consumables
Experienced service technicians with access to our global network of expertise
Servicing work in accordance with manufacturers' specifications
R5 rotary vane vacuum pump before the remanufacturing process

R5 rotary vane vacuum pump after the remanufacturing process
How it works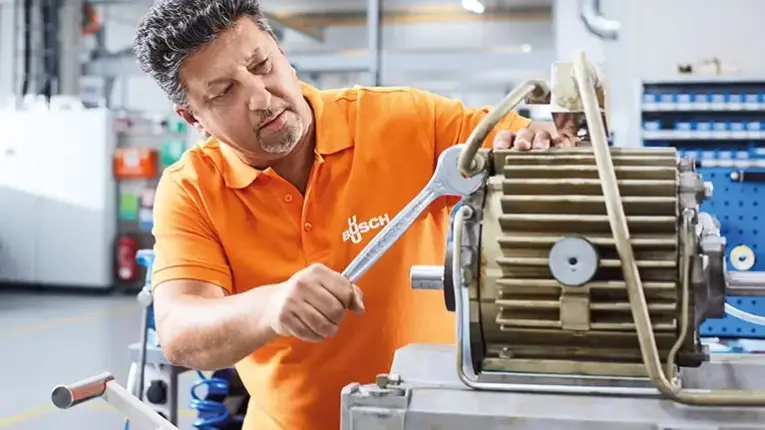 You send us your vacuum pumps, blowers or compressors for overhaul or we organize transport to our nearest service center.

There, the units will be dismantled, and all individual parts are inspected. On this basis, we can give our recommendations for repair.

Once you have accepted our offer, all parts will be cleaned. And we will replace everything that is worn or damaged. Of course, only with original spare parts. During reassembly, we will calibrate all parts to the defined tolerances.

Afterwards, all units will be extensively tested to ensure that they are in perfect working order. Finally, we will repaint all units.

When you receive your refurbished vacuum pumps, blowers or compressors, they will be in an as-new condition, including full documentation of all work and tests.