ZEBRA
Two-stage oil-lubricated rotary vane vacuum pumps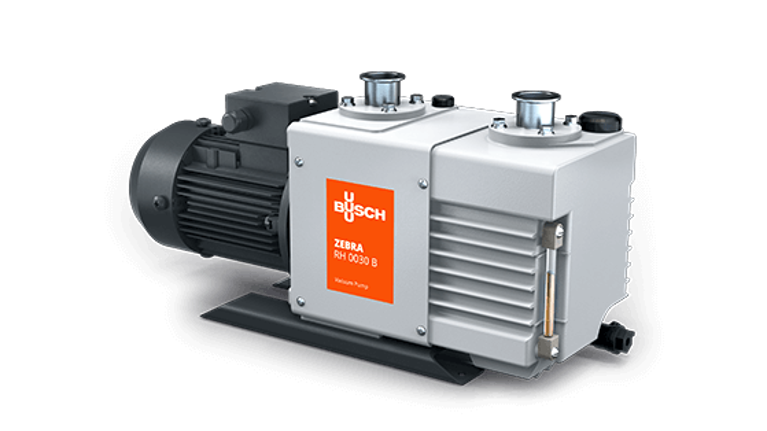 With the ZEBRA series, we offer two-stage rotary vane vacuum pumps for industrial and analytical processes. These vacuum pumps have been designed to meet the requirements of a wide range of applications, from research labs to production lines.

ZEBRA vacuum pumps are characterized by their robustness and reliability. Due to their quiet operation, they are perfectly suited for applications where a low noise level is essential.
Operating principle
ZEBRA are two-stage oil-lubricated rotary vane vacuum pumps. Both stages contain an eccentrically mounted rotor, with two vanes each.
Due to centrifugal force, each vane slides out and forms a chamber between the vane and the housing. The pumped medium is trapped inside these sickle-shaped chambers.
During rotation, the volume of the chamber is constantly reduced. Thereby, the pumped medium is compressed and transported to the second stage, which operates on the same principle. Afterwards the pumped medium is discharged at the outlet.
Forced oil lubrication is ensured by an advanced oil circulation pump.
ZEBRA RH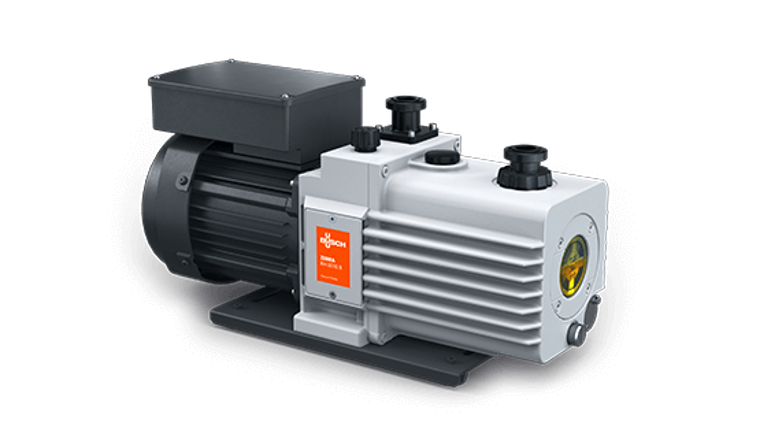 Reliable medium vacuum for demanding applications in research and industry
Worldwide motor
Proven technology
Forced oil lubrication
Designed for continuous operation
Benefits of the ZEBRA RH series
ZEBRA RH two-stage rotary vane vacuum pumps are the proven solution for industrial and analytical applications in the medium vacuum range. These vacuum pumps can be used for example for leak detection, heat treatment and plasma treatment.

They feature a multi-frequency motor which can be used in every country of the world without any restrictions. The constantly high vacuum level in continuous operation is ensured by forced oil lubrication, perfectly coordinated materials as well as state-of-the-art precision manufacturing.

ZEBRA RH vacuum pumps are equipped with a sophisticated oil circulation pump. It ensures outstanding running qualities and excellent chamber sealing.

The non-return valve at the exhaust prevents oil from flowing back into the compression chamber after the vacuum pump is switched off.