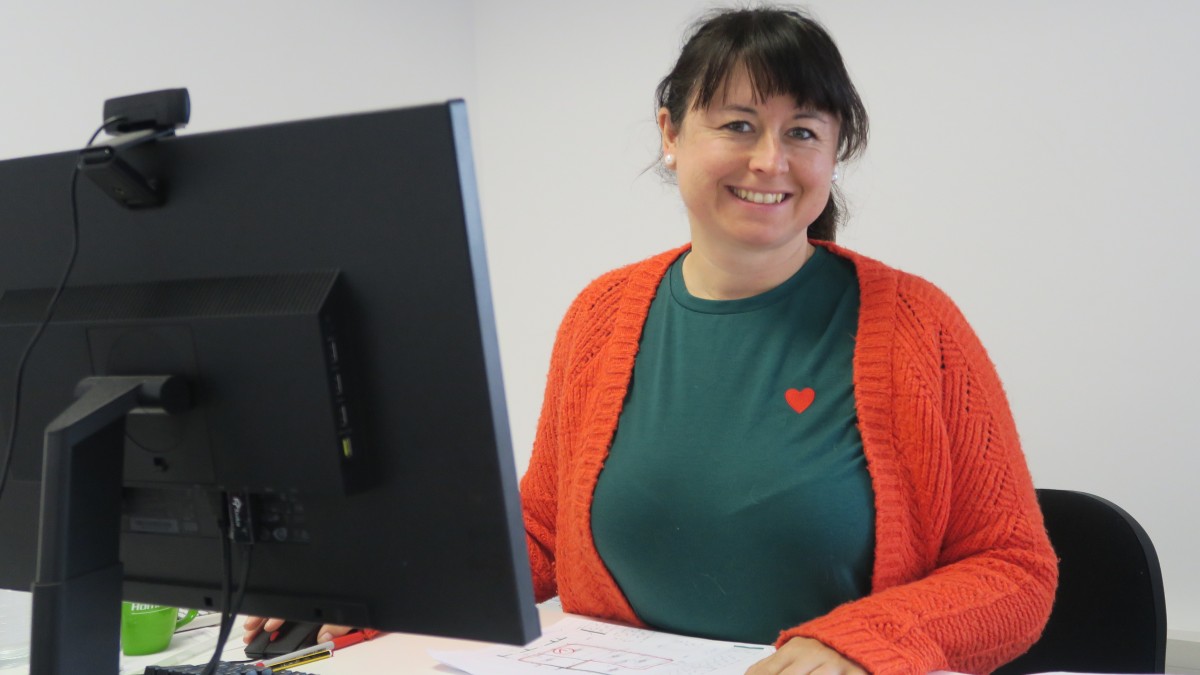 Listen with Eyes, Speak with Hands
Eye contact is important for deaf people
My name is Anette Maria Schmidt and I have been deaf since birth. With my husband, who is also deaf, I have three hearing children. In our family we communicate through sign language.
After visiting a common kindergarten, I attended schools for the hearing impaired, graduated from school and learned the profession of technical draftswoman. Since July 2021, I work part-time at Busch in Maulburg as a technical product designer and produce 2D and 3D drawings on the computer.
I like the friendly and respectful atmosphere at Busch. I feel comfortable, the work is fun, and the team is nice. My colleagues are considerate of me. When we meet in the corridor, they greet me with a hand signal. They also put a lot of effort into communication, making sure to maintain eye contact with me, speaking slowly and clearly, and taking the time to communicate with me in writing.
Corona and the mandatory use of masks have made communication more difficult for deaf people. This makes eye contact even more important. When talking to a deaf person, look him or her in the eye and make sure your pronunciation is slow and clear. You can also communicate nonverbally or reach for pen and paper. Don't be intimidated or walk away just because deaf people speak poorly! They cannot hear their voice and therefore cannot control it.