How to save energy in your vacuum process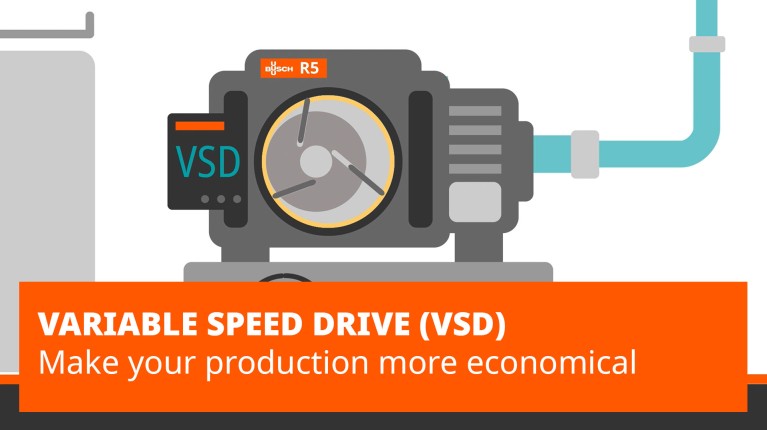 1. Regulate the pumping speed of your vacuum pumps. Automatically.
Rotational speed drive of your vacuum pumps' motors are the main energy consumptors. Thus, high energy savings can be achieved by optimizing the speed drive.
A
variable speed drive (VSD)
is a digital controller that regulates the rotational speed of a motor. It enables the pumping speed of a vacuum pump to be adapted exactly to the actual requirements of your process. The result: significant energy savings.
Busch offers a wide range of vacuum pumps with integrated VSD. And with our Retrofit Kits you can easily upgrade your existing vacuum pumps.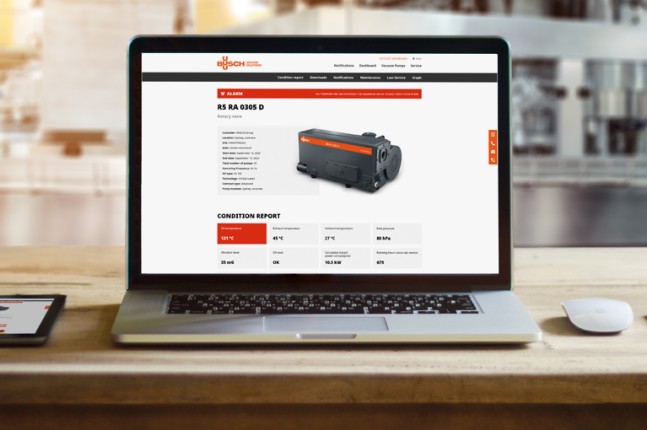 2. Identify energy losses in your process. Digitally.
Your processes can only run highly efficiently when your vacuum pump is in optimum running condition.
OTTO, our digital service innovation
, monitors your vacuum pumps' health. And informs you about potential failures before they occur. This helps you plan your maintenance in advance and avoids unplanned downtimes. For example, OTTO tells you when you should change the exhaust filters in your rotary vane vacuum pumps. When the filters are saturated, their back pressure will increase and negatively influence the performance of your vacuum pumps. This makes your pumps consume more energy to execute their function properly.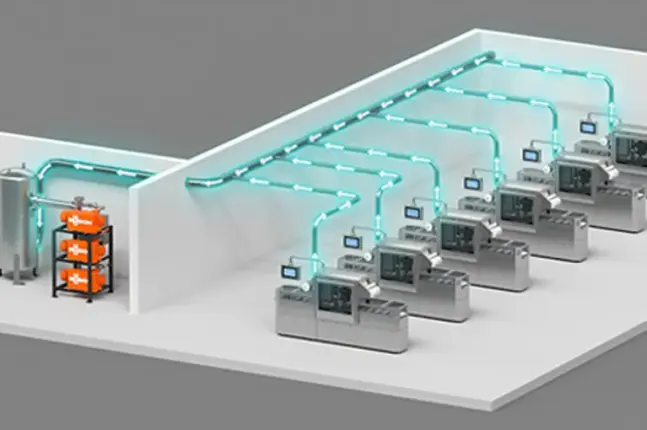 3. Centralize your vacuum supply. Professionally.
Most vacuum processes are decentrally supplied with vacuum. Each machine which requires vacuum is equipped with its own vacuum pump. These vacuum pumps are always operating at full power consuming a lot of energy.
A centralization of the vacuum supply should be considered if multiple processes or machines require vacuum. Compared to a decentralized supply,
central vacuum units
generally require lower pumping speed, which results in fewer vacuum pumps and lower energy consumption.
Saving energy with Busch Vacuum Solutions